It's an eternal advertising war between fast-food giants McDonald's and Burger King.
Burger King vs McDonald's. The latest one is from DAVID The Agency in Brazil. Firstly the advertising company developed a guerrilla marketing advertising for Burger King and applied directly next to its rivals McDonald's with an ironic reassurance about the smoke created by the hamburgers grill process which actually consists of a real debate for which Burger King. Its burgers are "Flame Grilled", those of competitors are not so the neighbors can't worry about it.
Burger King was founded in 1954 in Florida by James McLamore and David Edgerton, William R. Jarvis, and James Duncan Rae. This time, for the Brazilian market, this feature has chosen the insight of the smells that the barbecue releases, possible reasons of annoyance and quarrel between neighbors! Burger King vs McDonald's.
Curiosity:
Secondly, ın one of the buildings, the sign "FOR SALE – Opportunity: the neighbor never grills. Never" says the telephone number (55 11 3022-3359). The line is really active, as the apartment is actually for sale, and if you try to call it you would hear a disc that reads: "When choosing an apartment, nobody wants annoying smoke: that's why it's nice to have a neighbor who doesn't do the BBQ. But when your stomach growls, a grilled hamburger on a Burger King sandwich makes all the difference. Are you interested in this building? Please send an email to [email protected]".
You can click here to see more content about McDonald's !
_______________
Here you can find the statements and the rental/sale signs in the flats above!
"FOR RENT – Don't worry: tenant below never grills" 

"FOR SALE – Opportunity: Neighbor never grills. ever."

 – Don't worry: The neighbor doesn't barbecue"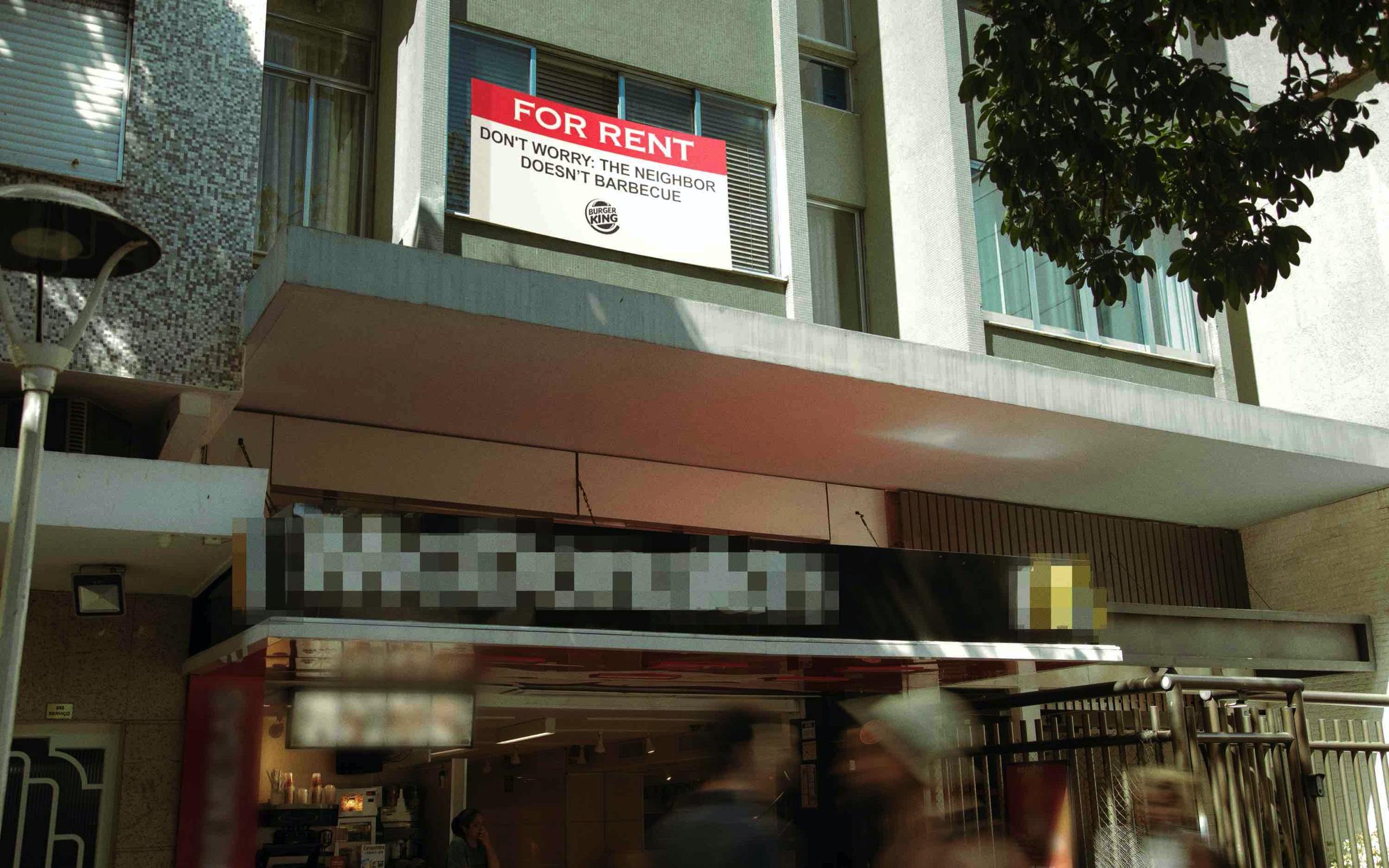 – BBG Smoke-Free tenant below"